A historic site where the first government building of the Island of Tenerife, the "Cabildo de Tenerife", was erected. It is currently occupied by a building whose original structure has undergone some changes. The façade is it the most attractive feature. The former balcony, from where proclamations and announcements were read, was altered in 1822 when architect Juan Nepomuceno Verdugo Da-Pelo undertook its refurbishment. He added a neoclassical-style finish and dressed it in blue stonework. Its ornamental top indicates it was "in the reign of don Fernando VII".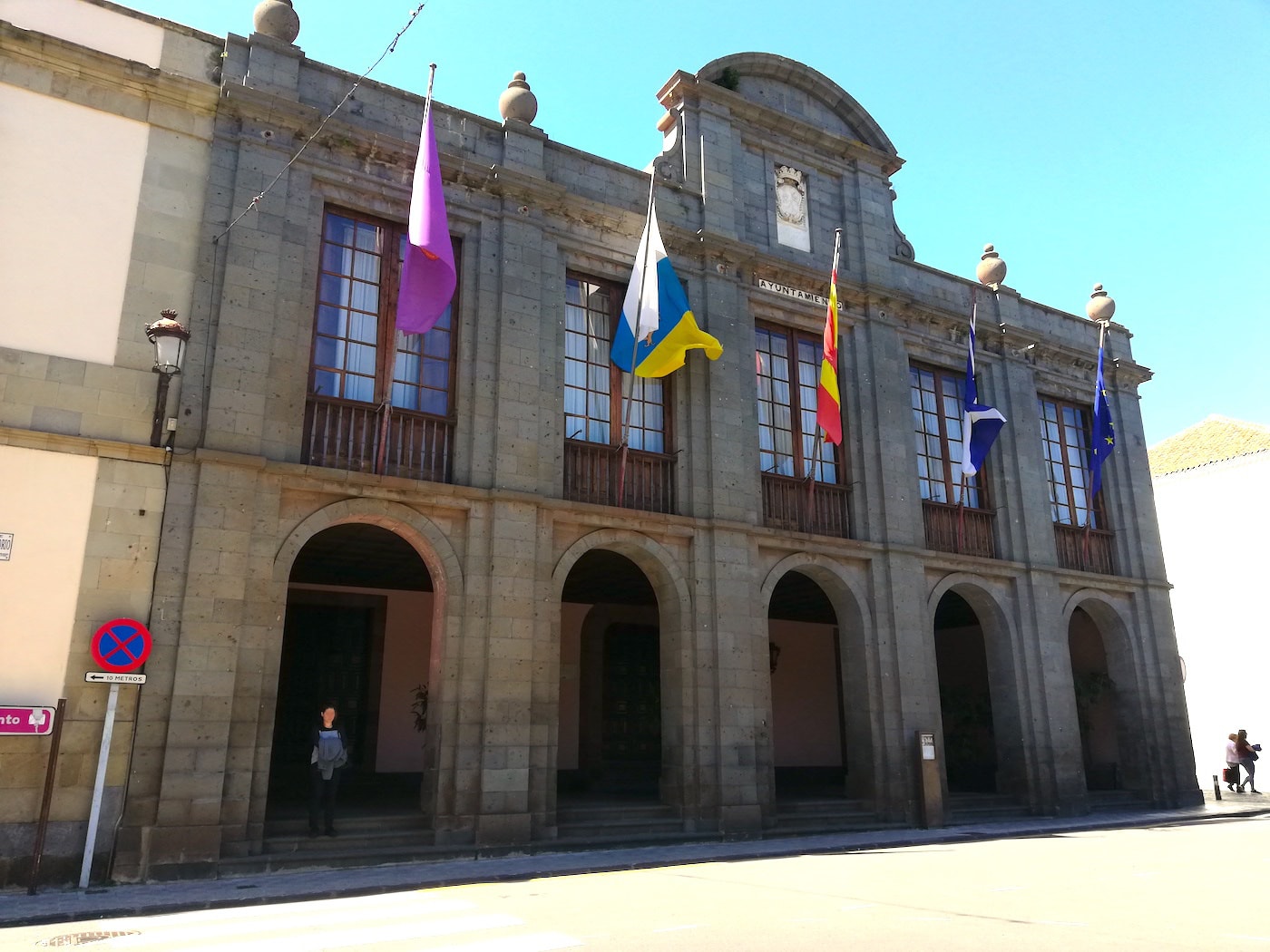 Inside, a large staircase leads to the anteroom of the assembly hall. The walls feature paintings made in 1764 by Carlos Da Acosta, depicting scenes of the Conquest of the Island: the Virgen de Candelaria appearing to the Guanches, the Guanche Menceyes surrendering to Alonso Fernández de Lugo, and presenting Guanches in the court of the Catholic Monarchs.  The stairs have an octagonal ceiling with flower decorations in Portuguese style.
The Salones Nobles [Main Rooms] were erected in 1860-1866, designed by Manuel de Oraá y Arocha; they were altered in 1934 and in 1963, when the flat wooden ceiling, which features a special decoration, was finished.