An alhóndiga was the place where the poorest residents were supplied with wheat when they could not afford to buy it or were given bread at a lower price in time of shortage. It also supplied farmers with wheat seeds both for their own lands and for those they rented from the Cabildo. It was the Cabildo store, especially of harvest surplus, and the administrative office and monitoring offices for other economic activities of the Island.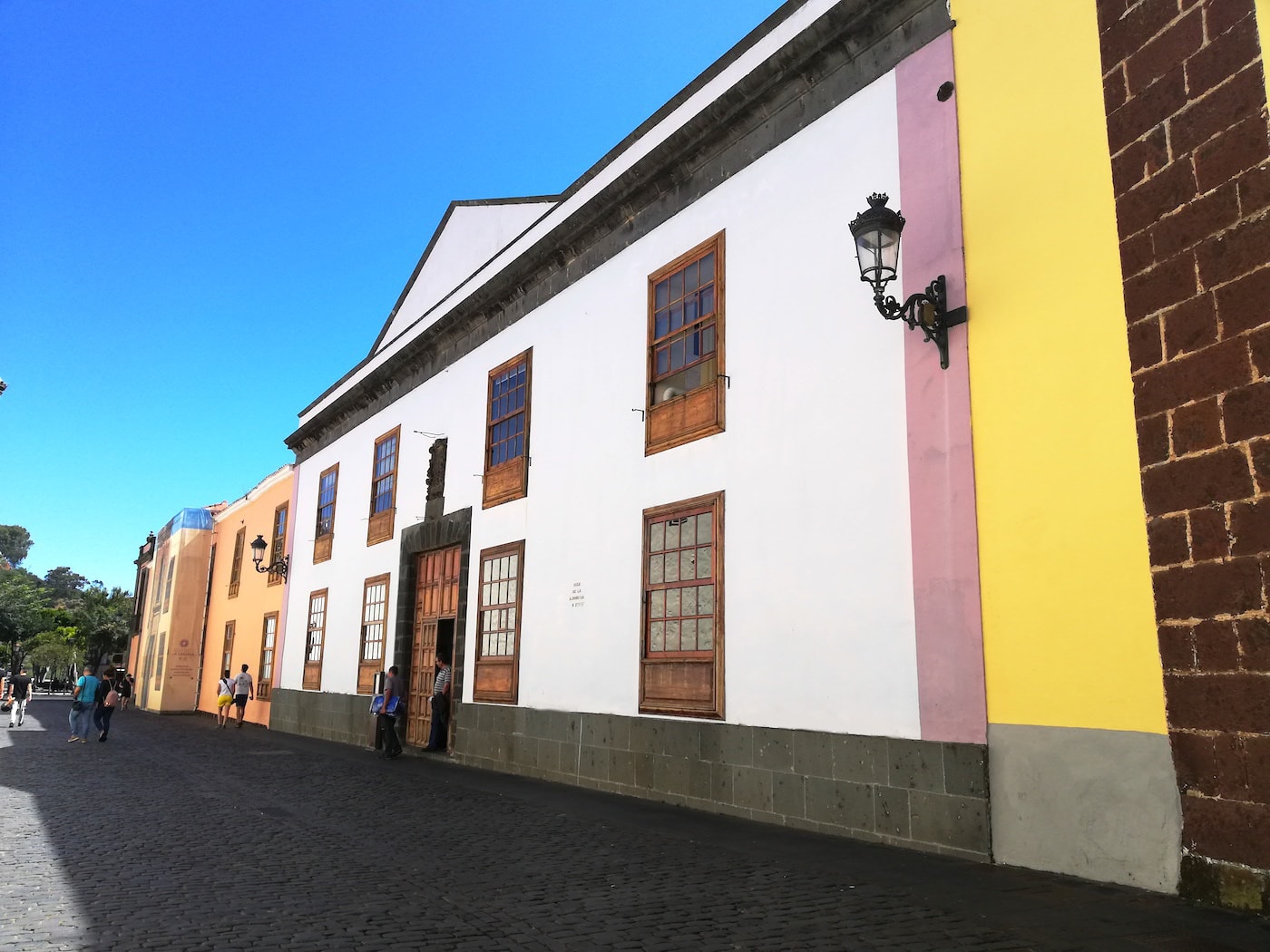 The building has also been used for other purposes. It was a prison during the Peninsular War (1809), Juzgado de Partido, barracks and an inn. In the 20th century, it was used to lodge the Civil Guards, barracks of the Compañía de Ametralladoras, a hospital during the 1918 influenza, a school and a court.
Built between 1705 and 1709, as engraved on its doorway, "in the reign of  Felipe V…",  it has a façade in neoclassical style from the mid-19th century topped by a stone cornice and a triangular pediment that hides the roof. Architect Manuel de Oraá was commissioned to take care of the project with the intention of turning it into a theatre. It currently houses municipal offices and some of the original structure of the building may have survived inside.